Edinburgh's 6 Best Hot Chocolate – Yum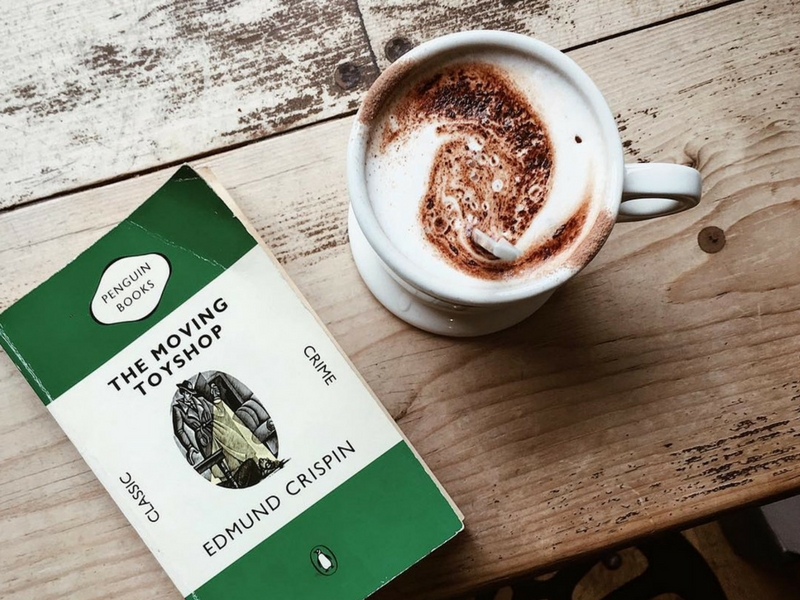 There's something very indulgent about a luxurious mug of hot chocolate and there's no better time to treat yourself to it than the chilliest time of the year. Therefore, we've dedicated this post to helping you navigate around a few of Edinburgh's best independent cafes to enjoy a hot chocolate. From interesting flavours like cardamom & cinnamon to extravagant hot chocolate ice cream floats, there's something for everyone!
1. Honeycomb & Co
Where:

1 Merchiston Pl

ace (Bruntsfield)
Fancy staying in Bruntsfield, we have the perfect self catering home away from home for you: Montpelier Park which is a short stroll from Honeycomb & Co.
Located near Edinburgh's bustling Bruntsfield, Honeycomb & Co has quickly become a favourite of locals since opening on the corner of Merchiston Place. Along with serving up flavoursome savoury meals, we love Honeycomb & Co's hot chocolate. Their classic are made with Kokoa Collection chocolate making them delightfully rich and creamy, but it is their 'signature collection' that gets us really excited… Seasonal and limited, recent flavours include a bruléed Orange Hot Chocolate and the Belgium Ruby featuring Terry's Chocolate and the iconic pink ruby chocolate respectively. Updated regularly, we are always super excited to taste their new luxury flavours. Keep an eye on their social media for latest news on their signature drinks. 

Website: https://www.honeycombandco.com
2. Wellington Coffee
Where:

33A George St

reet (New Town)
New Town is a wonderful and central location to stay in and we think you'll like Frederick Street.
Tucked away under George Street, this tiny coffee shop is the definition of snug. It's the perfect place to escape from icy winds and sip away on a hot chocolate. When we asked who supplies their hot chocolate, we were informed that they melt bars of Belgium chocolate in the shop to make it – doesn't that sound wonderful? However, due to the size of the cafe and its popularity, there may be certain times of the day that it might be hard to get a seat.
Website: www.tripadvisor.co.uk/WellingtonCoffee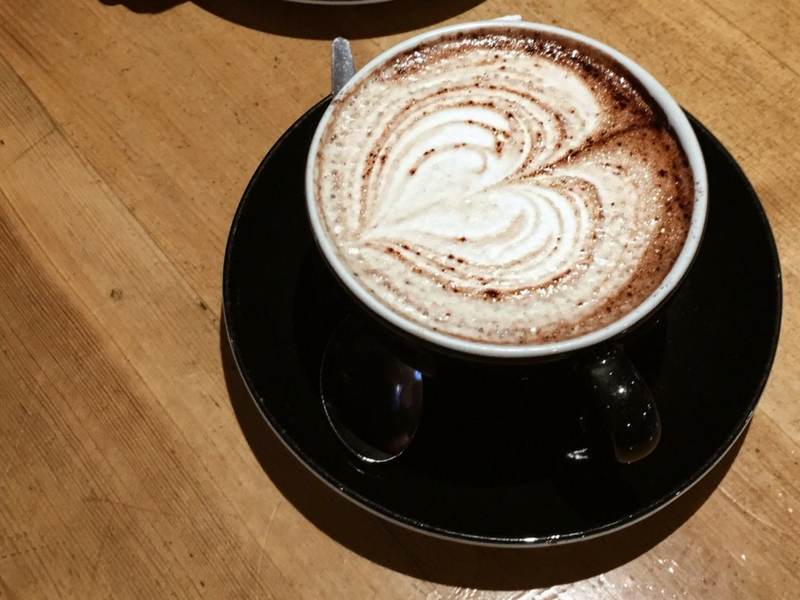 3. Press Coffee
Where:

30 Buccleuch St

reet (Old Town)
 Simpson Loan is a perfect, modern self catering apartment to explore the haunts of the Old Town on your doorstep
Located next to the University of Edinburgh, Press Coffee is sure to brighten up even the gloomiest of days. It's cheery yellow walls and bright minimally decorated space is reminiscent of Scandinavian design. Their hot chocolate is rich and luxurious and even comes with a large marshmallow.
Website: www.tripadvisor.co.uk/PressCoffee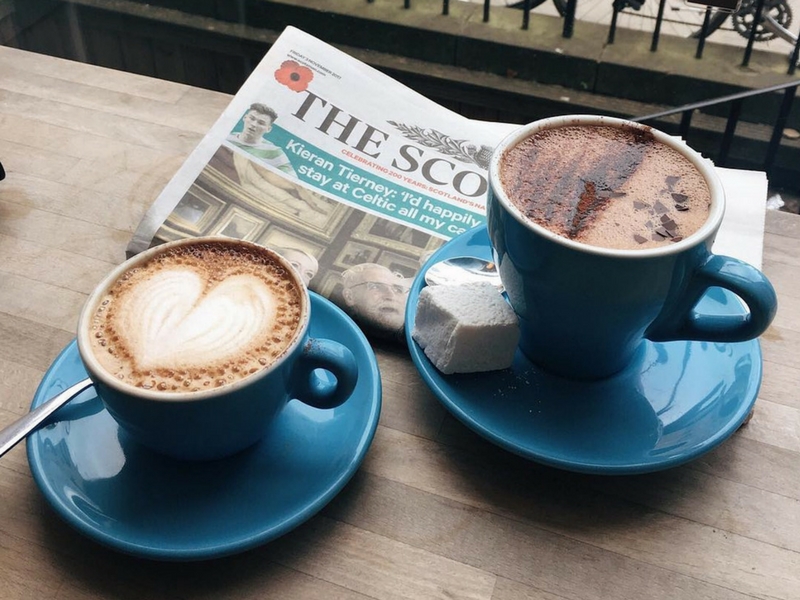 4. Mary's Milk Bar
Where:

19 Grassmarket

(Old Town)
Another lovely Old Town home is King's Stables Road, an iconically located Edinburgh apartment
This is one for all of you out there with a massive sweet tooth! Mary's Hot Chocolate Ice Cream Float is a sight to behold, let alone taste. We're also sure you'll love their adorable cafe as it is modelled on a traditional 1940s milk bar with vintage furniture!
Website: www.marysmilkbar.com
5. Leo's Beanery
Where: 

23A Howe St

reet (New Town)
New Town is architecturally stunning and is full of wonderful cafes, we think you'll love staying in our self catering  St Stephen Street home from home
If you find yourself in New Town in need of refreshment, then we'd highly recommend popping into the cosy Leo's Beanery. Their hot chocolate differs from the others on this list, as each cup of hot chocolate comes with a circular block of chocolate on a spoon, which melts when dipped into the hot foamed milk. The overall aesthetic of the cafe oozes warmth and comfort, making it the perfect place to relax with a hot cuppa.

Website: www.leosbeanery.co.uk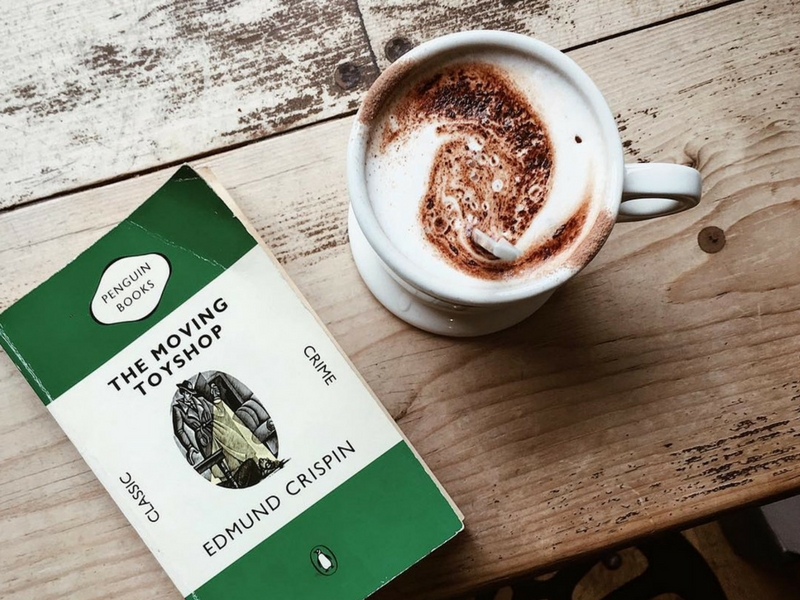 6. Edward and Irwyn
Where: 4

16 Morningside Road 

(

Morningside

)
Lastly, if you would rather enjoy your cup of hot chocolate from the comforts of your own home, then we would recommend popping into Edinburgh-based chocolatiers Edward and Irwyn, where you can buy their amazing chocolates and hot chocolate. You can also shop their chocolate online at the link below.

Website: www.edwardandirwyn.co.uk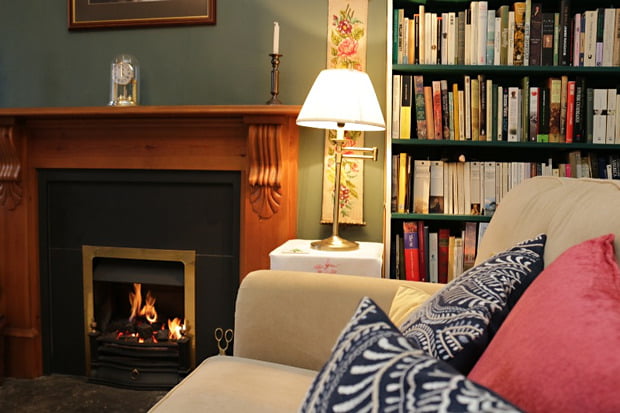 Are you thinking of visiting Edinburgh? Well, we think there's nowhere cosier to spend a winter's evening than curled up by the fire with a mug of hot chocolate and a good book. That's why we think you'll love the charming apartment at St Stephen Street. This self catering Stockbridge apartment feels homely, welcoming and houses a brilliant collection of books as well as two quiet bedrooms.
Save
Save
Save
Save
Save