Southside and Pleasance is the Edinburgh University and Festival Fringe heartland. For us the area runs from Drummond Street in the North to Mayfield Terrace in the South and from Arthur's Seat in the East to Causewayside in the West.
Edinburgh University dominates Southside and The Pleasance with an unrivalled selection of magnificent buildings including Old College designed by Robert Adam. Famous graduates of this world class university are too many to list here but include: Alexander Graham Bell, James Clerk Maxwell, Charles Darwin, Sir Arthur Conan Doyle, Robert Louise Stevenson, Adam Smith and more recently Sir Chris Hoy and Michael Mcintyre.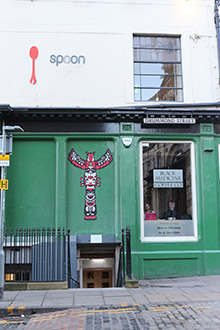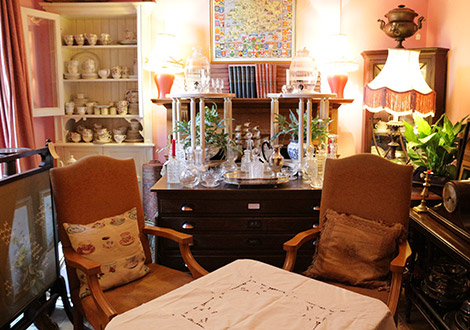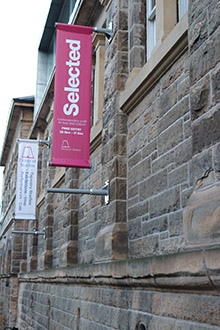 During the Festival, Southside and The Pleasance is where it's at. The Pleasance, Assembly, Gilded Balloon and Underbelly all have their major venues here. The Festival Theatre is a haven for theatre lovers all year round and The Queen's Hall is a lovely year round music venue. Feeling peckish? You'll be spoiled for choice with great, small independent restaurants with food from around the world. Highlights include the café Spoon, Mother India, Kampong Ah Lee Malaysian Delight, Kim's Mini Meals from Korea and the Mosque Kitchen for a fine curry. Coffee aficionados will die and go to heaven in Brewlab, they take coffee very seriously indeed and Anteaques in a quirky and delightful mix of an antique shop and a café.
George Square is occupied by Assembly during the Festival and was laid out in 1766 as a green and open space away from the overcrowded Old Town. Dovecot Studios on Infirmary Street is a stunning exhibition space, tapestry studio and cafe housed in an old bathhouse. If you need to stretch your legs and get your heart beating Arthur's Seat is a few minutes walk away and the Commonwealth Pool is the spot for a dive, a dip and a fab soft play for children. Southside and Pleasance is surprisingly perfect.
Area Gallery