The East New Town and Hillside area is where it's at. Running from Scotland Street in the West to Broughton Road in the North, Lower London Road in the East and Regent Terrace in the South. Local resident, Peter Irvine, of Edinburgh's Hogmanay fame christened the area The East Village.
The highpoint, literally, of the area is Calton Hill. A walk up here is rewarded to magnificent views across the whole of the city and photo opportunities abound on Calton Hill. The National Monument is much climbed and the Nelson Monument was built to look like Nelson's upturned telescope. The City Observatory is now the home of the Collective Gallery and there's a cute café there too. Calton Hill is an incredible place to watch the fireworks, The Beltane Festival held there on 30th April is very popular and an enormous torchlight procession on 30th December culminates on the Hill.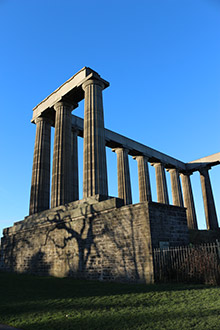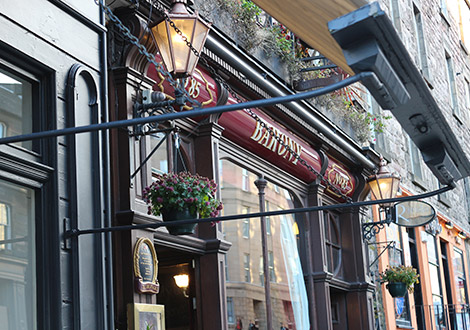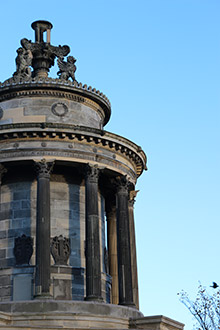 Broughton Street is Edinburgh's coolest street and there is much to delight and occupy you. Crombie's makes a famous sausage and Artisan Roast a famous cup of coffee. You can eat a delicious burger and go Japanese, French or Italian. Pickles is a brilliant tucked away bar. If lovely things are your thing, you won't be disappointed either. Boutiques abound. Lyon and Turnbull is around the corner if you like a fine auction.
The famous deli Valvona and Crolla is in the area and you can treat yourself to lunch there after a climb up Calton Hill. The Omni centre has a Vue cinema and a gym and John Lewis is the local department store. The Edinburgh Playhouse is the UK's largest theatre and there is always something fun to see there and there's a great choice of restaurants around it who often do a pre theatre deal. If you like food, there are several great restaurants in the area, 21212 and The Gardeners Cottage are close to one another around Royal Terrace. The architectural highlights are the Terraces, Royal, Calton and Regent which were designed by William Playfair.
It is easy to walk around town from here, or you can jump on a tram on York Place. We love the East New Town!
Area Gallery