The Central New Town spans from Scotland Street in the East to Randolph Crescent in the West and from Princes Street in the South to Brandon Terrace in the North. It encompasses most of Edinburgh's beautiful and enviable Georgian New Town.
In 1766 James Craig, aged 27, entered a competition to design a New Town to ease overcrowding in the Old Town. There were six entries and he won. His plan was for St Andrew Square and Charlotte Square, Princes Street, George Street and Queen Street and was presented to King George III in 1767. Edinburgh's New Town is now world famous and was designated a UNESCO World Heritage site in 1995. The Georgian New Town is known for its graceful sweeping crescents, wide streets and private central gardens. The beautiful stone buildings have large astragal windows that we love to peep in on a winters evening to see what lies inside. The architectural details and high ceilings in Edinburgh's New Town put Bath to shame. The architectural highlights are Charlotte Square, Moray Place and Heriot Row.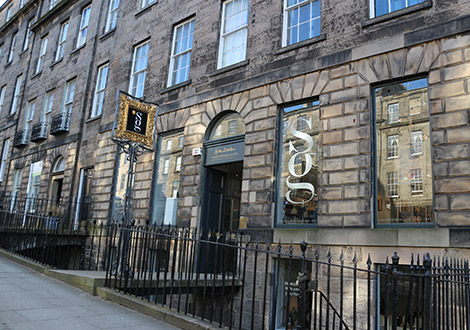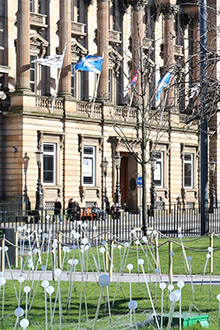 For those who love a bit of shopping, the Central New Town has many delights. Princes Street is packed with famous High Street names and those views up to Edinburgh Castle and the Old Town are hard to beat, especially if you climb up the Scott Monument on Princes Street. George Street is lined with high end boutiques and Harvey Nichols takes pride of place on St Andrew Square. Thistle Street is a special little street with high quality independent shops and restaurants. Howe Street and Dundas Street have some lovely shops too.
For art lovers, a wonderful few hours can be spent in the Central New Town. The National Gallery of Scotland complex on The Mound contains world class treasures as well as the Scottish favourites, it has works by Titian, Raphael and Botticelli. Alongside the permanent collection which is stunningly displayed, there are always brilliant temporary exhibitions too. The Scottish National Portrait Gallery on Queen Street has been refurbished recently and they did a brilliant job. The café in there is a fantastic meeting place. Dundas Street is famous for its independent art galleries.
You can eat delicious food from most countries you can think of and there are great bars and cafes too. St Andrew Square now has temporary events all year round and at Christmas the area looks spectacular with a particular highlight being The Dome on George Street which has a permanent queue outside to see their decorations. Over the Edinburgh Festival, George Street has now been pedestrianised and feels European with outside dining. The wonderful Book Festival takes over Charlotte Square and many buildings in the area transform themselves into venues.
Area Gallery