4 Strange Tales of Old Edinburgh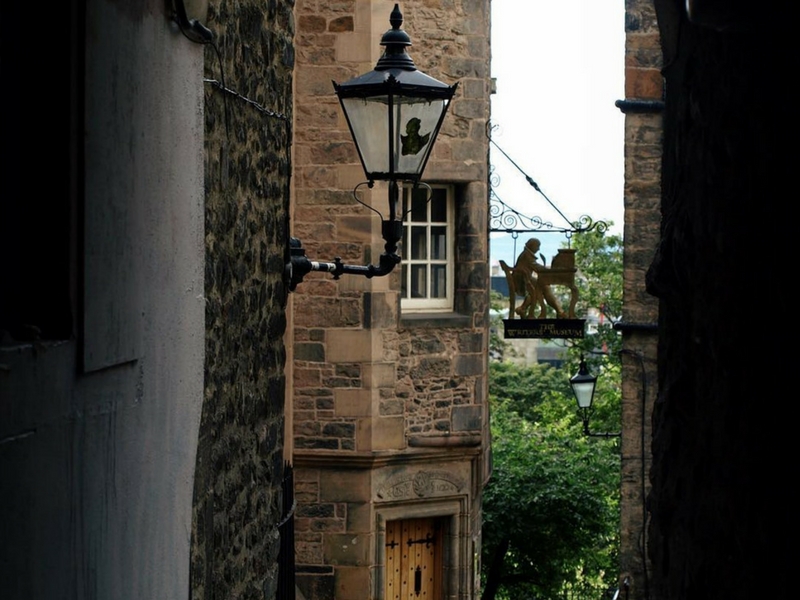 Edinburgh's Old Town is known for its beautifully dramatic landscape and colourful history. Centuries ago, the citizens of old Edinburgh were notoriously superstitious, and therefore, the city was rife with ghostly tales and witch trials. With the nights drawing in, it seems appropriate to cover a few strange tales of old Edinburgh.
1. Coffins on Arthur's Seat
For those of you who aren't well acquainted with Edinburgh, Arthur's Seat is an ancient volcano and a popular hiking trail for both locals and tourists. One summer afternoon in 1836, five boys – who had been hunting for rabbits – stumbled across a rather unusual discovery in a tiny cave, seventeen four-inch wooden coffins! As young boys do, they proceeded to throw the boxes at each other, but, eventually gave them to their schoolmaster. Inside the tiny coffins were small carved figures dressed in different clothing. This curious discovery caused a stir in Edinburgh and even made it into the London Times. Till this day the coffins remain a mystery, but, eight of these coffins have survived to the present day, and are on display in the National Museum of Scotland.
2. The Ghost of a Lost Bagpiper
As aforementioned, old Edinburgh was rife with ghost stories and one of the more famous tales concerns a bagpiper. Edinburgh Castle has several secret tunnels which lead to the Royal Mile, and when these tunnels were first discovered, a piper was sent along the tunnels to play his pipes. The idea was to track the piper from above and map out where these tunnels led. However, halfway along the tunnel, the pipes stopped. Several rescue parties were sent down to retrieve the piper, but, he was nowhere to be found. After the incident, some local residents claimed to hear the eerie sound of bagpipes coming from the Castle.
3. Edinburgh's Tragic Love Story
This tragic story begins with Sir Thomas Elphinstone falling in love with his close friend's daughter Betty (forty years his junior). However, Betty was in love with a dashing young officer, who went by the name Jack Courage. Unfortunately, Jack was posted overseas and the marriage between Elphinstone and Betty went ahead. After the newlyweds moved into Craig House in Morningside (which is still there to this day), Elphinstone was eager for his bride to meet his son John. When Elphinstone's son eventually visited, Betty discovered that her stepson was none other than Jack Courage! One day, Elphinstone walked in on the two young loves embracing and in a rage he attacked his son; accidentally killing Betty with a dagger in the process! The next day, John discovered his father – out of guilt – had taken his own life. Betty and Thomas Elphinstone were buried together. However, after several rumoured sightings of Betty's ghost wandering around Craig House crying, Jack moved her body and the ghostly sightings ceased. When Jack died a few years later – upon his instructions – he was buried next to his sweetheart.
4. The Great Lafayette
Arguably, one of the most popular entertainers of the early 20th century, the great magician Lafayette's arrival in Edinburgh undoubtedly caused quite a stir. However, the day after arriving, Lafayette's dog Beauty – who was gifted to him by none other than Harry Houdini, and had quickly become his pride and joy – died of a stroke. In fact, Lafayette was so upset that he said, "his own death could not be far away". A mere four days later, tragedy struck the Empire Theatre (located where the Festival Theatre currently is). During Lafayette's show, an oriental lamp caught fire and soon enveloped the stage with flames. The audience managed to escape safely, but unfortunately, Lafayette's body was later found amongst the rubble. The strangest part of this tale occurred several days after the tragedy, when another body – adorned with Lafayette expensive rings – was found in the debris. It was soon discovered that the first body was Lafayette's body double! The mistake was corrected and Lafayette was buried beside Beauty in Piersfield Cemetery.
A stay in our Holyrood home offers wonderful views of Arthur's Seat and is just a stone's throw from the Royal Mile, immersing you in the stories above!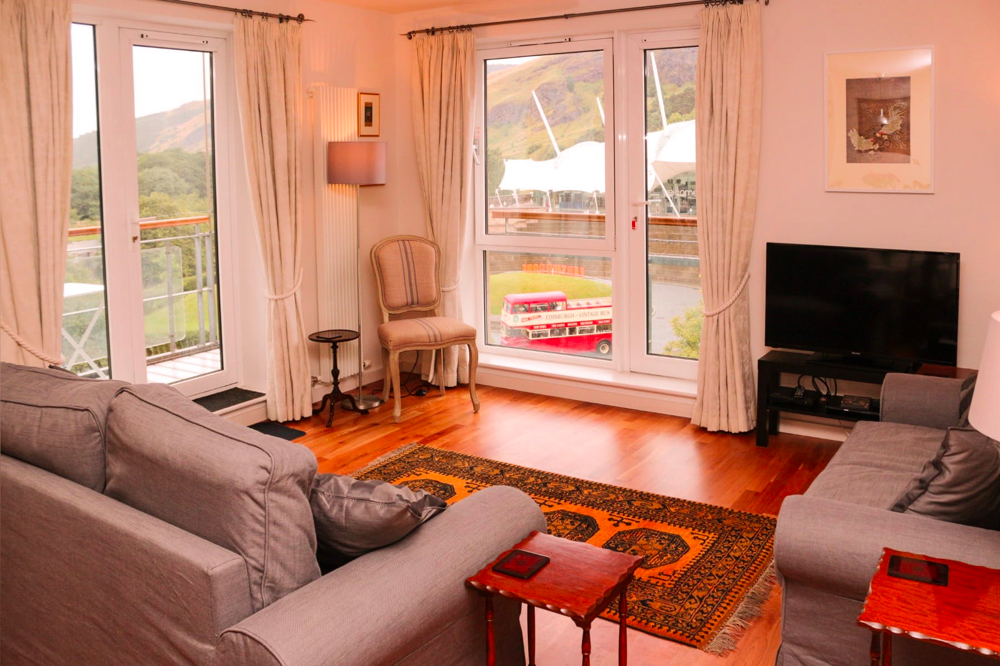 Save
Save
Save
Save
Save
Save
Save
Save
Save
Save
Save
Save
Save
Save
Save
Save
Save
Save
Save
Save
Save
Save