10 Toddler-Friendly Cafes/Restaurants in Edinburgh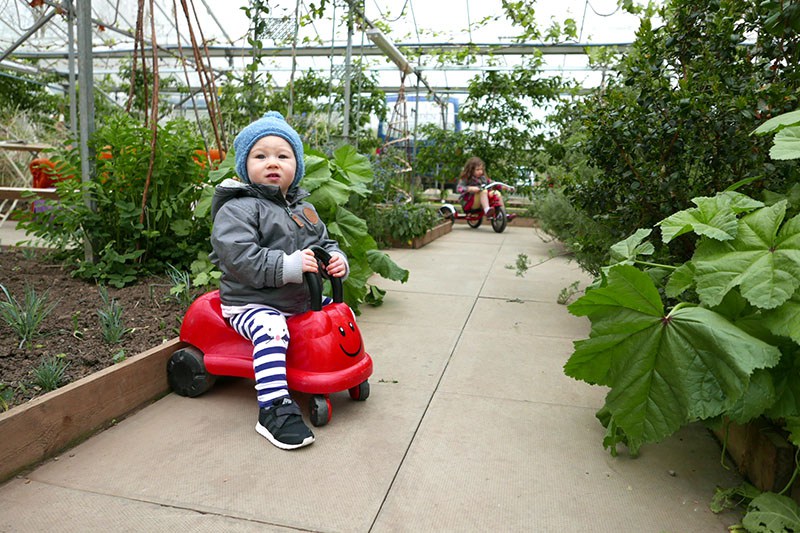 If you've ever been around a toddler you might've noticed that they're usually not very good at sitting still – especially not in a cafe or restaurant environment! Luckily there are plenty of places here in Edinburgh where you can grab some food or coffee and cake without your little one getting bored. These places don't necessary all have kids' menus, but they have play areas, toys, high chairs and friendly staff who know the chaos under 5s can bring with them. Whether you're travelling to Edinburgh for a short visit or live here, we hope this list will come in handy!
Summerhall Cafe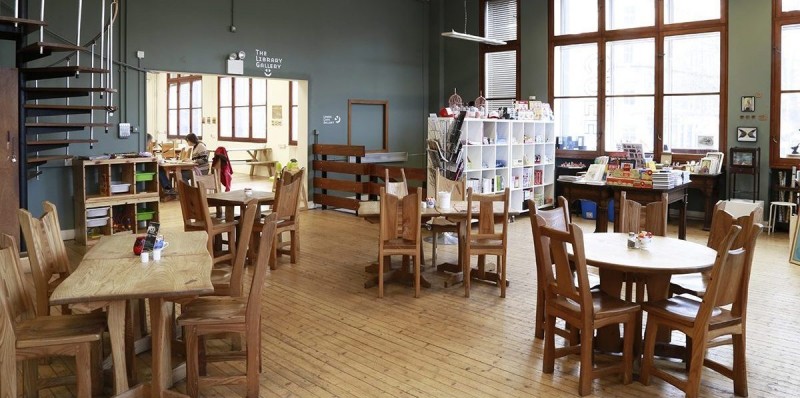 This place is perfect for lunch after a visit to the huge Magnetic play park across the street in the Meadows. They serve hot and cold lunches, soups, sandwiches, cakes and pastries all day long – and coffee of course! Plus they have a small play area with toys, and if your toddler allows, you could also have a wee browse in the shop…
Hemma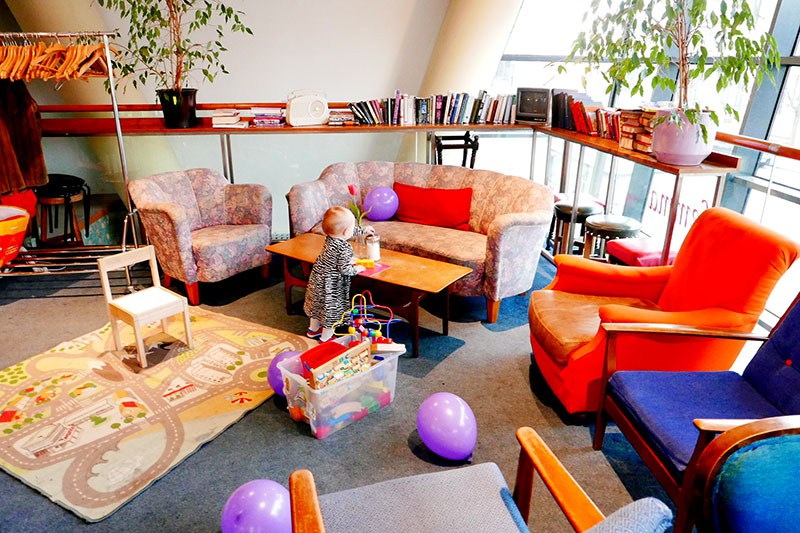 With plenty of toys and a lovely play zone your toddler will keep busy for a good while at Hemma ("at home" in Swedish) whilst you enjoy a drink, cake or some hot food. They also have a great kids' menu with lots of options. Children are welcome until 8pm when Hemma turns into a nice place for a drink or two.
The Pantry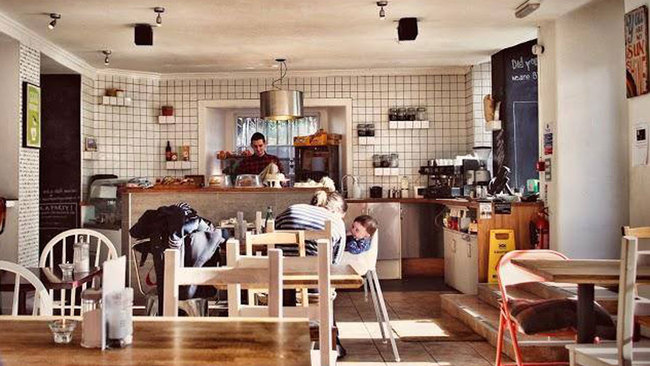 The food is fresh, the coffee is great, the staff is friendly and they have a great play area with lots of toys for children. Win-win-win-win we say! There's also a big restroom with changing facilities and everything you need for changing a baby or toddler. This Stockbridge cafe/restaurant gets pretty busy though, so try to arrive before the worst lunch rush to secure a table.
Skylark Cafe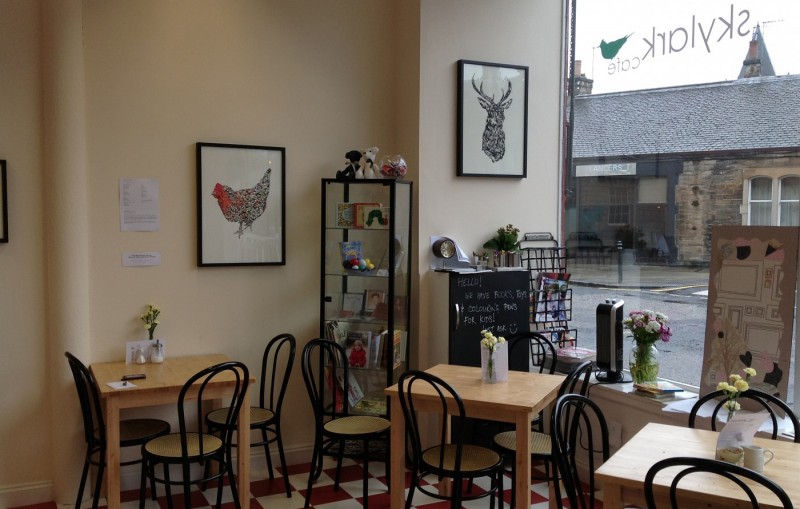 Another Stockbridge gem where you can have bite to eat, a delicious cup of coffee or a freshly made smoothie – all while your toddler is busy exploring the play area and toys in the back room. Across the street you'll find the Stockbridge Library with a book/play corner as well for continued toddler entertainment!
Joseph Pearce's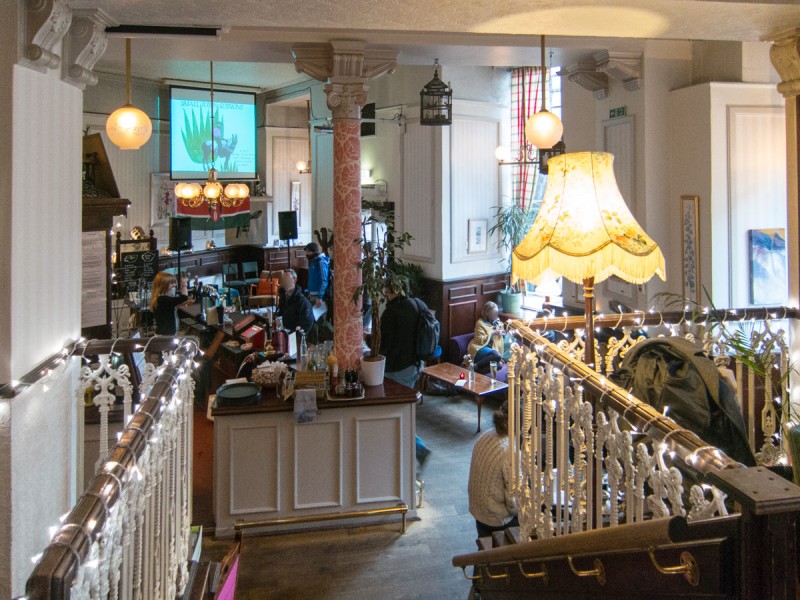 With the same owners as Hemma, Joseph Pearce's is another restaurant/bar run by the Boda Swedish Bars & Restaurants "mafia". On the mezzanine level you'll find a family-friendly area with toys, highchairs and microwave. The kids menu is extensive and children's utensils are available. Do note that from 5pm it's the adults' time to play and children are no longer allowed.
Joy Tots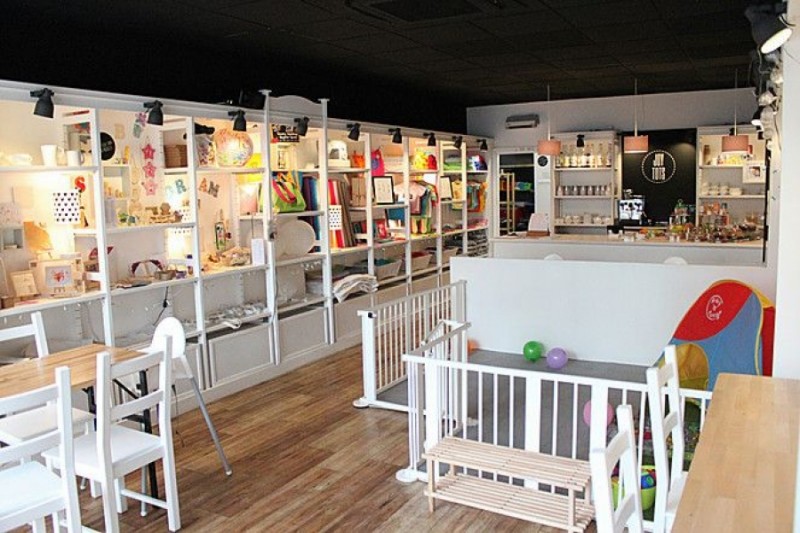 This place is a little bit off the beaten track but worth a visit if you have an inquisitive baby or toddler and don't mind having lots of babies around! You've got everything you need here; high chairs, buggy parking, large play area, food/bottle warming prep area and toilet changing station. For food and drink there are hot and cold drinks, cakes, scones and traybakes. They also do different baby classes you might want to take a look at.
Akva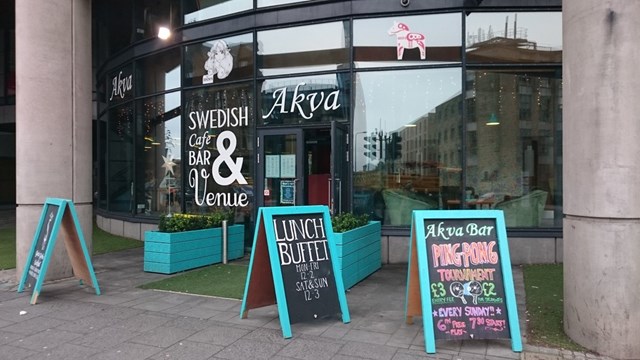 Yes, this is yet another place by the owners of Hemma and Joseph Pearce's. What can we say? The Swedish seem to know how to cater for little ones! There are two kids' corners with toys, games and a ping pong table. As it is also a bar children are allowed until 8pm on Fridays and Saturdays and until 10pm from Sundays to Thursdays.
The Secret Herb Garden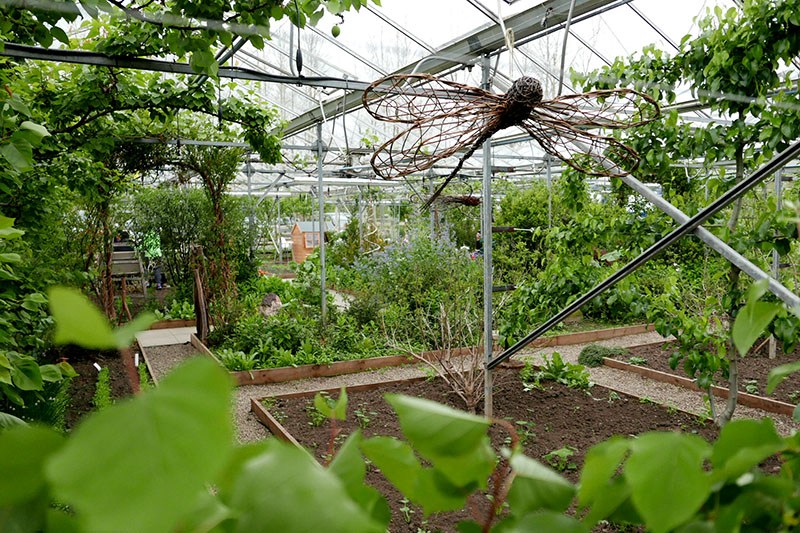 This place is around 30 minutes from Edinburgh centre, but definitely worth the trek! Secret Herb Garden is next to the Pentland Hills and a brilliant place for a relaxed lunch for both you and your toddler made with fresh produce and herbs. There are toys, toddler ride-on toys, pigs, chickens and lots of nooks and crannies to explore – your wee one won't want to leave!
Reds Cafe-Bistro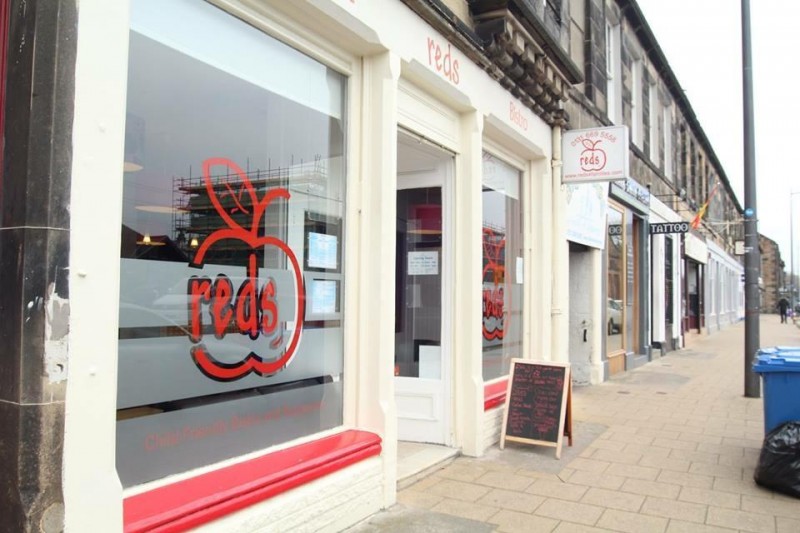 This restaurant has really gone out of its way to make a child friendly environment. There is a soft play area, an indoor climbing frame, a retro video games machine, a buggy park, baby changing room and a kids menu with something for every taste. What more could you want? The beach? No problem, Portobello beach and promenade is just a 5-minute walk away!
The Scran and Scallie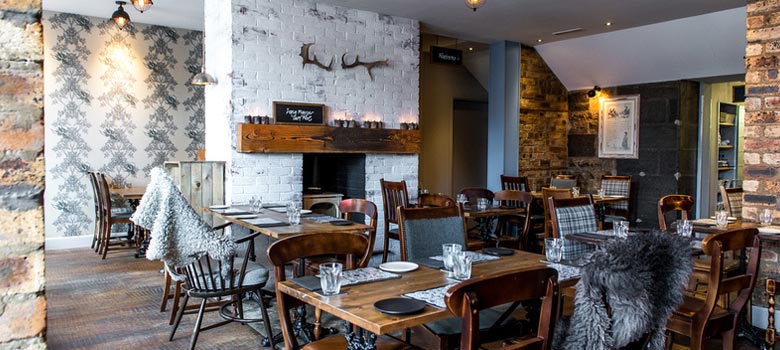 We're back in lovely Stockbridge at a place that is a bit fancier than the others on the list. And no wonder as two of Scotland's top chefs, Tom Kitchin and Dominic Jack, are behind the restaurant. Children are welcome and there's even a playroom at the back. There's no kids menu, but the "brave wee scallies" can have what you're having as half portions. Just make sure you book in advance as this is a popular spot!
Stay in a flat with toy box, cot, high chair & children's crockery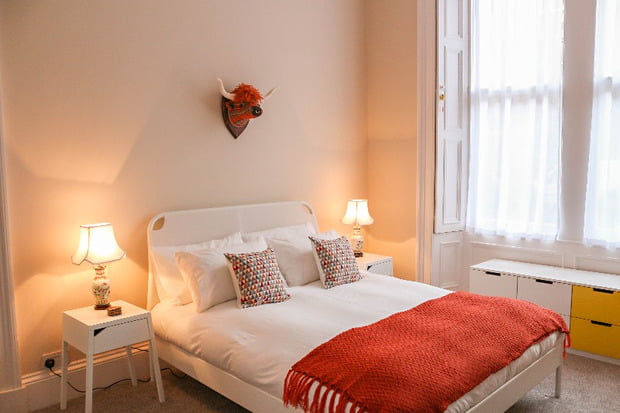 We let lovely self catering homes in Edinburgh and we have a special family friendly collection where all the homes have a travel cot and high chair as well as children's crockery and cutlery. This fab home on  14/GF2 Panmure Place is one of them. Lying just moments from The Meadows, this ground floor apartment on Panmure Place ticks so many boxes. It's stylish, contemporary and equipped with families in mind. The location is great with fabulous facilities all within easy walking distance.