About the home
You enter this stylish and very spacious two bedroom basement level apartment past your own private patio garden, which has beautiful Japanese style planting and a table and chairs so you can sit outside with a cup of tea or a glass of wine.&
The master bedroom is smart and very spacious. There's a wall of David Hicks wallpaper and a comfortable bed with beautiful quality linens. There's a huge desk by the window for home working and a large dressing room too off the master bedroom. The second bedroom can be made up as either a super king bed or a twin, so please advise us at the time of booking. The bedrooms share an enormous limestone clad bathroom with double basins and a shower over the bath.&
The sitting room has a wonderful vibe. There's relaxed, comfy seating with an enormous green velvet sofa and a wall mounted TV. At the end of the room there's a dining room with a mid century table and chairs and fun artwork. Also off the sitting room and with a window for extra light is the kitchen with beautiful marble worktops. It's well equipped for dining at home.
Walking Distances
St James Quarter for great shopping, dining, bowling etc. - 9 minutes
Easter Road for great local food shops - 4 minutes
Calton Hill for the best views over Edinburgh - 7 minutes
Princes Street - 12 minutes
The neighbourhood
Royal Terrace is one of three very smart Georgian street's designed by Playfair and known as The Terraces. They sit up high, affording lovely views. A couple of minutes away, you'll find Easter Road which has a number of great artisan local foodshops including Twelve Triangles and Ecosse Eclair. You can dine very well in the area with The Gardener's Cottage, The Lookout on Calton Hill and Restaurant 21212 all within five minutes. For keen shoppers, The new St James Quarter has a great range of shops, dining and places to have fun bowling etc with more coming soon. Toppings Bookshop, The Playhouse Theatre and all the great restaurants around it is just eight minutes away and you can't stay in this area without a walk up Calton Hill to soak up the incredible views from the top. Also just around the corner is Arthur's Seat and Holyrood Palace, so you're in a brilliant central location in Royal Terrace and will be spoilt for choice in every direction.&
Staying in Royal Terrace is sure to be a wonderful experience.&
Don't forget to read this home's Home Truths
Availability
Unavailable
Low Season
Mid Season
High Season
Selected
At Dickins, the longer you stay the less you pay. We offer a 20% discount when you book for between 4 and 10 weeks and a 25% discount when you book for 10 weeks or longer. These discounts are calculated when you select your dates.
Search using dates to see an accurate, guaranteed best price. A booking and cleaning fee will be added well as a refundable damage deposit and we'll let you know how much they are when we reply to your Request to Book.
We're here to help you make the perfect choice
We know our portfolio very well so we can match you with your perfect home and we can answer any questions you may have.
Speak To An Expert
Concierge at Dickins
We want to make sure that you have the best possible stay in your Dickins home from home, so we've hand picked great people and local businesses to help you do just that.
Home Truths
In the second bedroom, the bed can be either set up as 2 singles or as a super king size. Please let our reservations team know which way you would like to them to be set up during your stay.
Certain controls for the central heating of the owners house upstairs is located within the apartment. On the very rare occasion when their heating system breaks down, they may require access.
Dickins Cancellation Policy
24 hour cool-off period: Providing you book more than fourteen days before the start of your stay, you can cancel your booking within 24 hours of making it and we will refund 100% of any charges.
Cancelling after the booking is confirmed: Once a confirmation of booking has been issued to you via email by Dickins, you are responsible for the total price detailed. If you need to cancel, Dickins will try to relet the period for you and if they are successful, you will be reimbursed with the value of the relet less a £75 + VAT charge. If they are not able to relet the period, you will be responsible for the full rental cost. It may be a good idea to make sure you have travel insurance which covers cancellation.
Further Questions? Have a look at our FAQS page for answers to common questions
Speak To An Expert
East New Town & Hillside
Your New Neighbourhood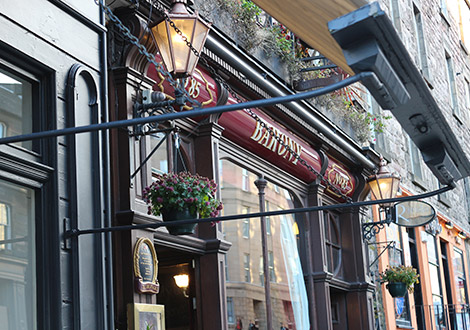 The East New Town and Hillside area is where it's at. Running from Scotland Street in the West to Broughton Road in the North, Lower London Road in the East and Regent Terrace in the South. Local resident, Peter Irvine, of Edinburgh's Hogmanay fame christened the area The East Village.
The highpoint, literally, of the area is Calton Hill. A walk up here is rewarded to magnificent views across the whole of the city and photo opportunities abound on Calton Hill. The National Monument is much climbed and the Nelson Monument was built to look like Nelson's upturned telescope. The City Observatory is now the home of the Collective Gallery and there's a cute café there too. Calton Hill is an incredible place to watch the fireworks, The Beltane Festival held there on 30th April is very popular and an enormous torchlight procession on 30th December culminates on the Hill.
Read More
We're here to help you make the perfect choice
We know our portfolio very well so we can match you with your perfect home and we can answer any questions you may have.
Speak To An Expert