Brunswick Street (P247)
Luxury
Most Loved
Parking
Modern and stylish, this popular smart one bedroom Edinburgh apartment has the benefit of secure parking for one car. Situated on a pretty street, which is a short stroll to Calton Hill, Princes Street, Playhouse Theatre and much, much more. The famous Edinburgh deli Valvona and Crolla is minutes away, as well as some wonderful cafes, restaurants and bars.
This contemporary apartment is main door and you'll feel right at home the moment you step over the threshold into the spacious entrance hall. Starting at the front of the apartment there is the good sized double bedroom with ample storage for your belongings in the double wardrobe. Next to the bedroom is the bathroom with bath & shower. At the end of the corridor is the bright open plan sitting room/kitchen. The sitting area has plenty of comfortable seating with a sofa and two chairs with footstools, as well as a TV with freeview channels, DVD player and WIFI broadband for your use. The kitchen is fully equipped for your needs including oven, gas hob, dishwasher, microwave, washing machine and all the equipment you may require to make a wonderful meal. There is also a breakfast bar to seat two people too.
This apartment also benefits from access onto the private residents roof terrace where you will be treated to spectacular views across the city and Calton Hill.

Parking is available for an additional cost, read home truths section for more information.&
All in all this is a wonderful self catering apartment for anyone visiting Edinburgh on holiday or business.
Don't forget to read this home's Home Truths
Availability
Unavailable
Low Season
Mid Season
High Season
Selected
At Dickins, the longer you stay the less you pay. We offer a 20% discount when you book for between 4 and 10 weeks and a 25% discount when you book for 10 weeks or longer. These discounts are calculated when you select your dates.
Search using dates to see an accurate, guaranteed best price. A booking and cleaning fee will be added well as a refundable damage deposit and we'll let you know how much they are when we reply to your Request to Book.
We're here to help you make the perfect choice
We know our portfolio very well so we can match you with your perfect home and we can answer any questions you may have.
Speak To An Expert
Concierge at Dickins
We want to make sure that you have the best possible stay in your Dickins home from home, so we've hand picked great people and local businesses to help you do just that.
Home Truths
This apartment is accessible for wheelchairs.


This home has a parking space and the cost for parking is £20/day. This cost is NOT included in the rental figure our website calculates - it is an additional cost. If you are booking for between 1 and 3 weeks, the parking will cost £100/week and £300/4 weeks if you are staying for 4 weeks or longer. Please mention if you would like to book parking at the time of booking.
The owners of this home prefers shorts lets of a month or longer. Very short bookings of less then a week can be booked up to 6 weeks in advance or further in advance where they are filling a gap between existing bookings. We do have other one bedroom homes where bookings of less then a week are always possible. Please contact us and we'll let you know which are the most suitable.
Dickins Cancellation Policy
24 hour cool-off period: Providing you book more than fourteen days before the start of your stay, you can cancel your booking within 24 hours of making it and we will refund 100% of any charges.
Cancelling after the booking is confirmed: Once a confirmation of booking has been issued to you via email by Dickins, you are responsible for the total price detailed. If you need to cancel, Dickins will try to relet the period for you and if they are successful, you will be reimbursed with the value of the relet less a £75 + VAT charge. If they are not able to relet the period, you will be responsible for the full rental cost. It may be a good idea to make sure you have travel insurance which covers cancellation.
Further Questions? Have a look at our FAQS page for answers to common questions
Speak To An Expert
East New Town & Hillside
Your New Neighbourhood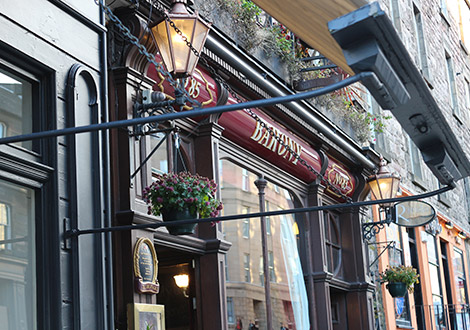 The East New Town and Hillside area is where it's at. Running from Scotland Street in the West to Broughton Road in the North, Lower London Road in the East and Regent Terrace in the South. Local resident, Peter Irvine, of Edinburgh's Hogmanay fame christened the area The East Village.
The highpoint, literally, of the area is Calton Hill. A walk up here is rewarded to magnificent views across the whole of the city and photo opportunities abound on Calton Hill. The National Monument is much climbed and the Nelson Monument was built to look like Nelson's upturned telescope. The City Observatory is now the home of the Collective Gallery and there's a cute café there too. Calton Hill is an incredible place to watch the fireworks, The Beltane Festival held there on 30th April is very popular and an enormous torchlight procession on 30th December culminates on the Hill.
Read More
We're here to help you make the perfect choice
We know our portfolio very well so we can match you with your perfect home and we can answer any questions you may have.
Speak To An Expert