Dickins Best of Edinburgh Awards 2020 – WINNERS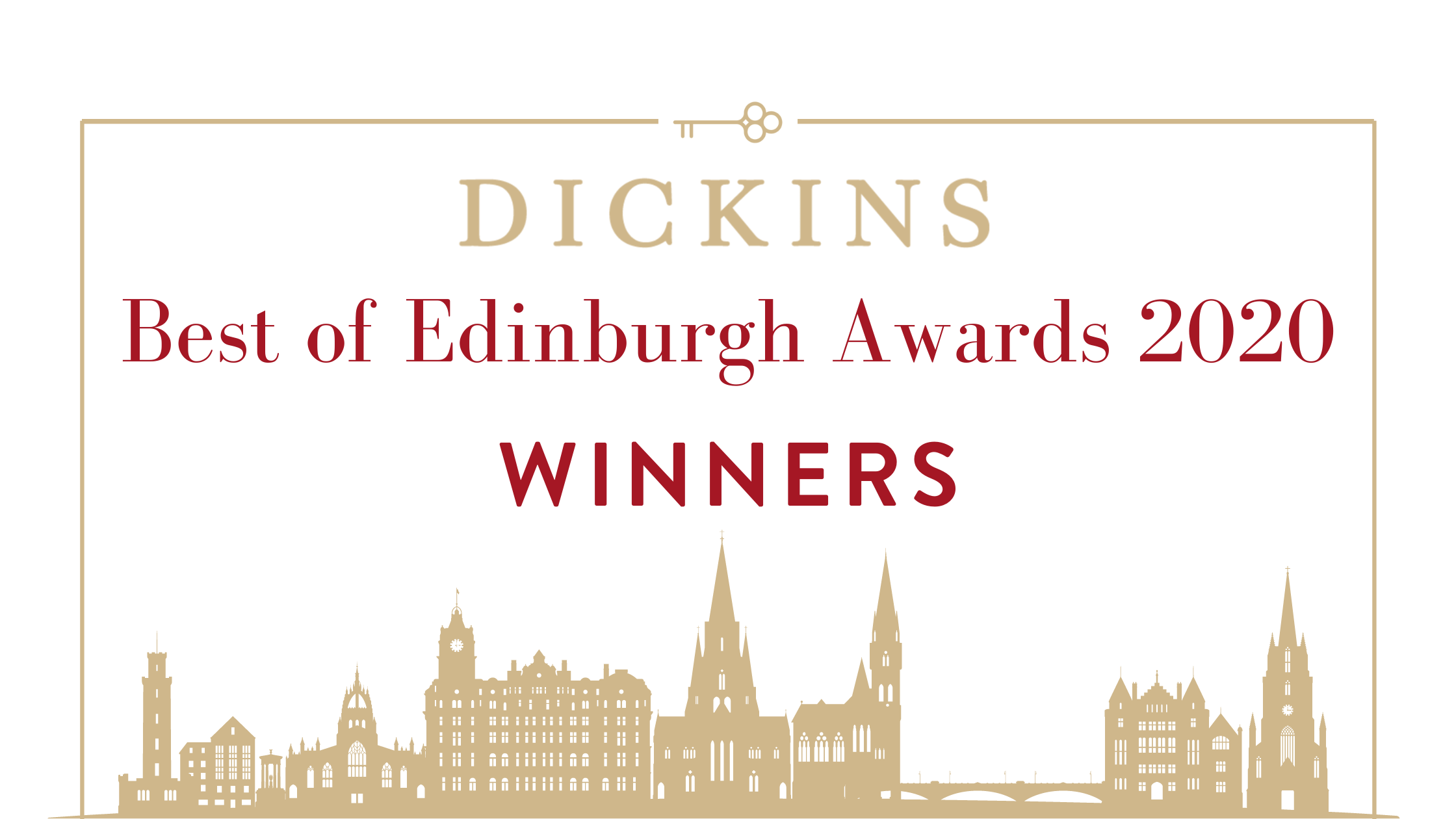 As we approach the end of this oh so strange year, we are delighted to celebrate the wonderful local businesses, our lovely city and all things good in Edinburgh with the Dickins Best of Edinburgh Awards 2020 – and now we have our winners! 
With over 1,000 votes and some tough competition, a big thank you to the businesses that got behind us and of course your fans and followers who made all the difference and brought this competition to life. It has been wonderful to experience how loved our local businesses are. 
Without further ado, the winners are…
2020 A Year Like No Other
Best Restaurant Which Became A Takeaway In Lockdown?
Contini
Merienda
Harajuku Kitchen
The Gardener's Cottage

 
While most businesses were coming to grips with a national lockdown and forced closure, Wedgwood was quick off the mark with their adapted dining options. Offering home delivery on prepared meals. The menu is updated weekly, using fresh and seasonal ingredients, so all you have to do is finish it off in the oven at home and voila, you can enjoy Wedgwood at home. Their quick and creative response has won them the title best restaurant adapted to takeaway in lockdown. 
Lockdown Hero
Making a quick shift from producing their legendary gin to producing hand sanitiser for the front line nearly overnight, the Pickerings team definitely deserve a round of applause for the hard work and contributions they made during the early days of the pandemic when everyone was really confused and unsure what to do. The team were able to make over 60,000 bottles of W.H.O grade hand sanitizer by Easter time.
Best Delivery Service (non-restaurant)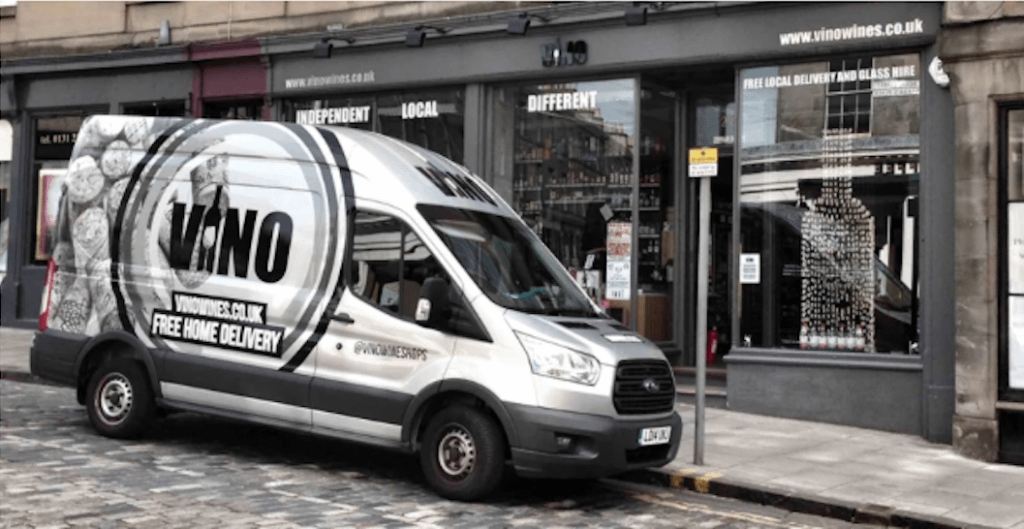 A lot of votes came in for Vino as the best delivery service that wasn't food based and we couldn't be more pleased! Before the pandemic, we were already great fans of their multiple locations around town, Broughton Street, Stockbridge and The Grange and what they do. Marrying friendly and knowledgable staff with truly tasty alcohol, Vino has created something great. The way they ensured the people of Edinburgh could still enjoy their wines, brews and spirits during the pandemic has clearly stuck with a lot of people. 
Food & Drink Awards
Best Local Artisan Producer
East Coast Cured

 

Edinburgh Fermentarium

 

Edward & Irwyn
Sweetdram
When it comes to freshly baked pastries, you can't beat Twelve Triangles and we are delighted they have taken the Best Local Artisan Producer in Edinburgh award. They have been baking their best bread for the city for a few years now, going from strength to strength, most recently with the opening of their new location on Easter Road, we highly recommend a visit. 
Edinburgh's Most Delicious Thing
This was a close call, edging ahead by only a few votes 
A cinnamon/cardamom bun from Soderberg

 

A bagel from Bross Bagels
Fish & Chips from The Fishmarket
Oysters at the White Horse Oyster Bar

 
Our most contested category! We put together some of Edinburgh's most delicious things and in the closest call for the Best of Edinburgh Awards, Civerinos inched ahead with their slices. Since first opening in 2015, they have been quick to establish themselves as one of the most popular spots for pizza in Edinburgh. Their newest location, Civerinos Slice on Forrest Road brings a pop of neon colour and pizza students can't get enough of.
Best Ice Cream
Mary's Milk Bar

 

Artisan Gelato
Bon Bon Gelateria

 

Considerit

 
After first opening their Musselburgh doors in 1908, S Luca, known locally as Lucas Ice Cream has become massively popular in the city and winning our award of Best Ice Cream in Edinburgh. With parlours in Musselburgh and Morningside and such a wide variety of delicious flavours, it's easy to see why Edinburgh loves S Luca so much. A visit to Lucas is a part of any perfect Edinburgh summers day.
Best Scone
The Secret Herb Garden
Honeycomb & Co
Leo's Beanery
Bon Papillon
We love this family run caterer come cafe in the West End on the utterly charming William Street. With freshly baked scones every morning we are delighted to see them take home the Best Scone in Edinburgh prize this year. Offering much more than just scones, we highly recommend popping into the Fox & Co Cafe next time you're in the West End.
Best Coffee
The Milkman
Wellington Coffee
It's a tie! The competition was clearly too tough for locals to pick just one winner!  The New Town speciality Coffee Bar, Fortitude, and Leith based coffee specialists and roasters, Williams & Johnson Coffee Company managed to snag an equal number of votes for the Best Coffee Spot in Edinburgh and we are sure they will be happy to share the title.
Both businesses have put a great deal of care and consideration into their coffee craft and both offer speciality coffee subscriptions to enjoy your brews at home. Having partnered with local food suppliers you can grab a pastry from one of our other winners, Twelve Triangles when you visit too.  
Williams & Johnson are a part of Custom Lane, in Custom House, which is becoming a great creative hub in the Leith, supporting and celebrating emerging world-class design in Scotland. The team house their large roaster here, so you get to see and learn a bit more of the coffee making process when you visit. With the Water of Leith right outside, Williams & Johnson is great for a coffee to go too.
With locations in both Stockbridge and on York Place just a few doors down from the National Portrait Gallery, you can enjoy a cup of Fortitude's single origin, seasonal coffee anytime you're in town. If you're looking for something a little special, we recommend trying the coffee flight; one coffee, three ways. 
Out & About in Edinburgh
Best Family Activity
Walking up Arthur's Seat
Edinburgh Zoo
Camera Obscura & World of Illusions
Dynamic Earth

 
Did you know the National Museum of Scotland is the UK's most popular attraction outside of London? So it's no surprise then that they take our award for Best Family Activity in Edinburgh. Set over 5 floors, this magnificent museum has collections spanning Scottish culture, history, science, technology and natural histories so it's pretty easy to spend a whole day here. There is something for everyone. 
Best independent Shop
Golden Hare Books
Stewart Christie
Lifestory

 

The Method

 
Grow Urban has taken the title of Best Independent Shop in Edinburgh and we are thrilled! Their plants bring a touch of green to homes around the city and although they only opened in April 2019, they have brought 'urban gardening' to the forefront of Edinburgh's mind. It's a perfect spot to pick up both indigenous and more exotic plants, along with expert care advice from the friendly staff. 
Best City Walk
Water of Leith through Dean Village

Arthur's Seat and Salisbury Crags
Exploring the Closes off the Royal Mile
Hermitage of Braid & Blackford Hill
Admiring homes around the New Town in the evening
Strolling past St Bernard's Well through to Dean Village is a favourite past time of ours. Ideally grabbing a coffee (from our co-winner, Fortitude) or making a stop at the Stockbridge Market before we head off along the Water of Leith path, we think it is a wonderful escape from the city without having to leave. 
Our Magical City
Edinburgh's Best Viewpoint
Calton Hill

Arthur's Seat
Rooftop Terrace at National Museum of Scotland
Salisbury Crags
From the top of Scott Monument

 
A designated UNESCO site, Calton Hill is a landmark in its own right but has been voted the best viewpoint to take in our magnificent city. Offering staggering panoramic views of Edinburgh, to the Firth of Forth and beyond, there are also several monuments atop the hill, including The National Monument, Dugald Stewart Monument, and Nelson's Monument, making this a great excursion in the city. 
Edinburgh's Best Season
Summer
Spring

Autumn

Winter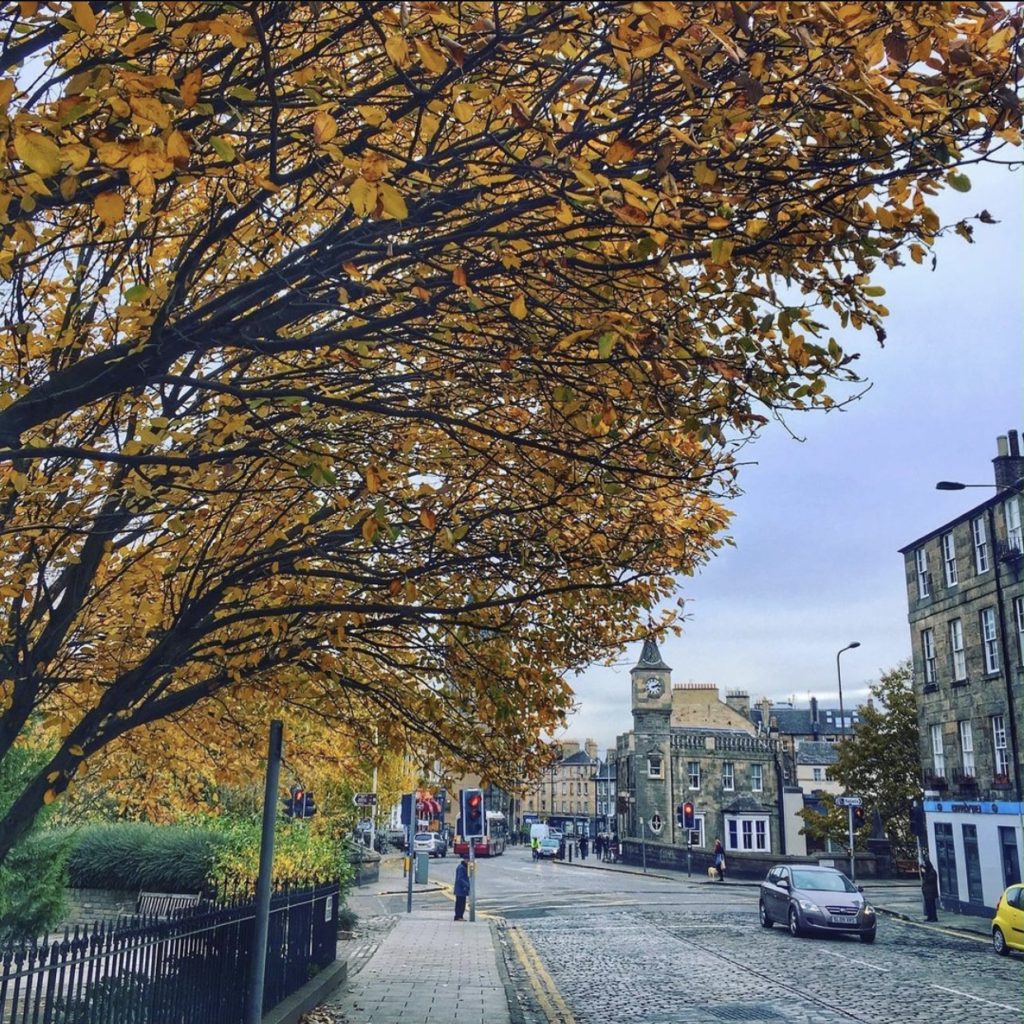 There is something about autumn in Edinburgh that you simply can't deny. Vibrant colours cast a beautiful background as the refreshing breeze blows through the capital. The sun casts long, stretching rays as we approach the earlier sunsets, making late afternoons an idyllic time for a stroll in the city.  
Edinburgh's Loveliest Street
Cockburn Street

Ann Street
Moray Place
Victoria Street
Circus Lane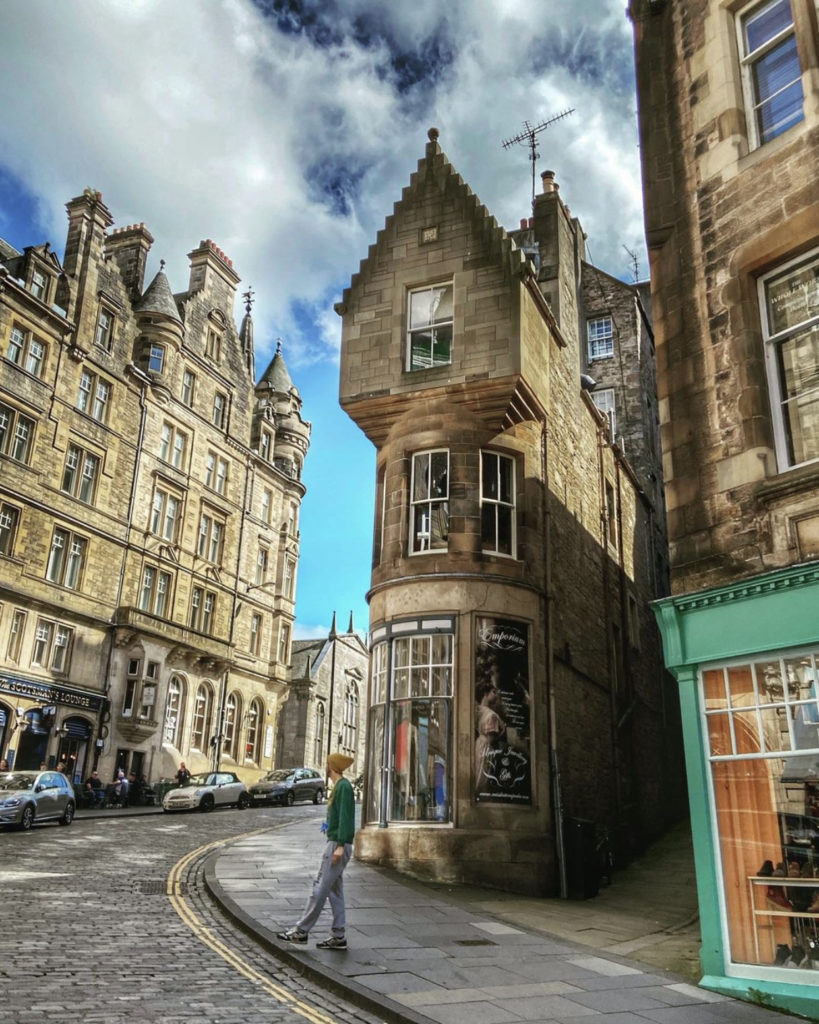 Cockburn Street has aptly been voted the loveliest street in Edinburgh. With it's winding, cobbled street filled with small pubs, cafes and speciality shops, it is one of the most Instagrammed streets in Edinburgh. The street was carved through the previous medieval pattern of closes to give a more gentle gradient and wider thoroughfare to Waverley Station. It offers a useful walking link between the Old and New Town. 
Congratulations to all of our winners. We can't wait to do it again next year!
If you are planning to visit Edinburgh, we have some lovely homes to make your stay extra special. View them HERE.